Iconic - The Universal Icon Language
😃🔨💬
About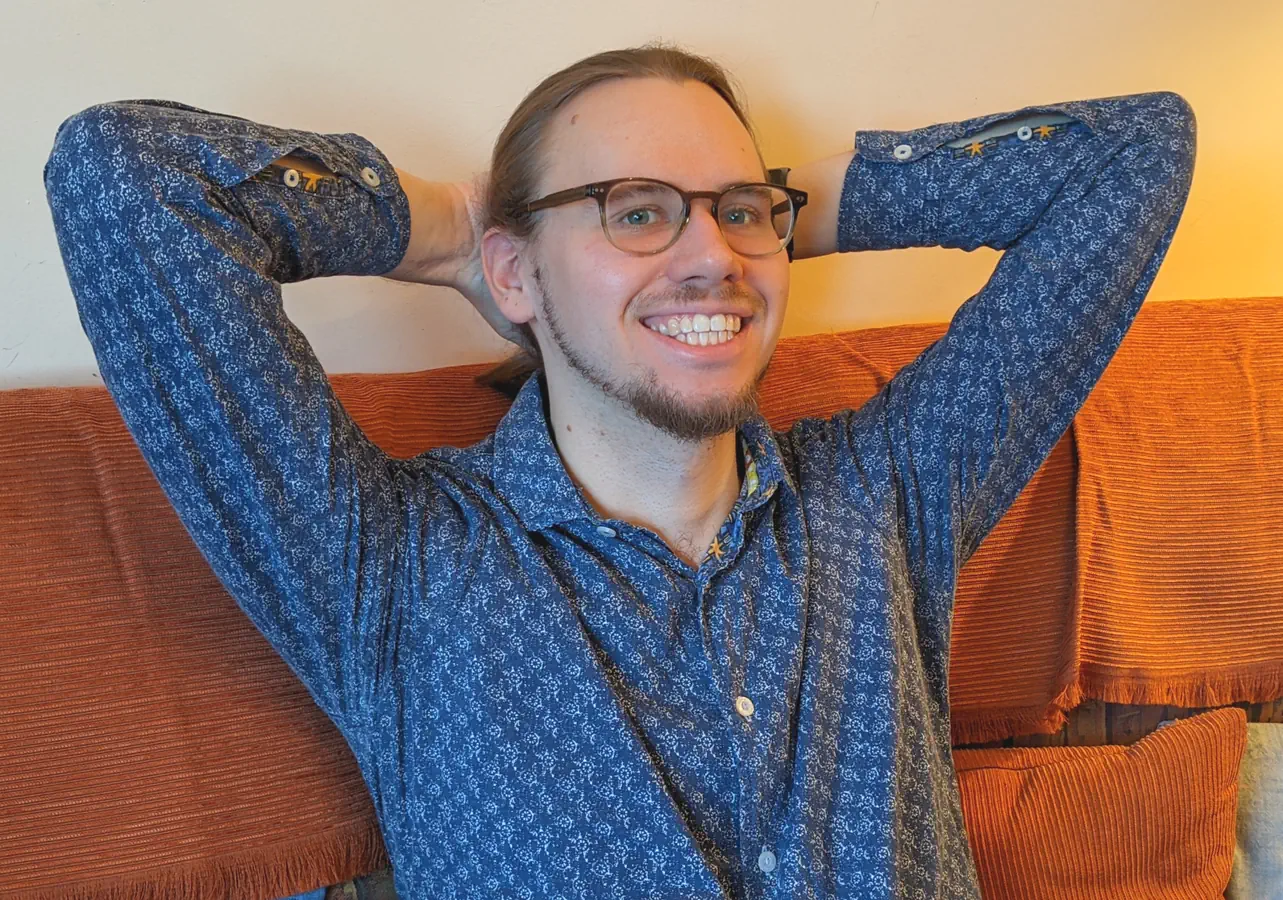 Hi, I'm Tiemo!
I'm an inventor, designer & utopian with a passion for arts, science, languages and the human experience overall.
I was born in 1992 in a small town in Germany and spend much of my early days reading any books I could find. My parents being classical musicians, I received a thorough musical education, playing the violin in various orchestras spanning multiple genres from Bach to Dream Theater.
When my first computer arrived, I quickly became a netizen and marveled at the sheer amount of information, collaboration and new experiences technology provides. I learned programming by myself and became absorbed in various projects, from games to experimental mathematics.
After school, my desire for understanding the bedrock of human existence, which was only empowered by antique philosophy, led me to studies in Mathematics, Cognitive Science and Computer Science, obtaining a B.Sc. in Computer Science from the University of Tübingen in 2018. During my studies I was involved in student politics and elected for various student offices. My goal was always to democratize university politics, involving as many diverse opinions in the decision making process as possible.
Ever since, I have continued my education and worked on various projects in foundations of mathematics, programming languages, natural languages and music theory. Iconic is the first of a series of projects I intend to publish.
The idea for Iconic came when I was learning Japanese during the pandemic. Being confined to my house I escaped by taking online classes and talking to Japanese friends over the internet. I have always had a fascination for both the Japanese and the Chinese cultures and their convoluted but beautiful writing systems. Having understood the principles of both the Japanese language and Chinese characters I saw the common thread connecting all languages I knew and turned it into a common language - Iconic.
As a modern humanist I believe in the power of humanity to find truth in discussion, peace in freedom and prosperity in collaboration. Modern technology is a godsend, which we should use to shake off the shackles of ignorance and convention to unleash the true potential of our existence.
We may even have fun doing so 😉
Tiemo Benedikt Schröder
tiemo.schroeder@posteo.net
Mastodon
Acknowledgements
Several inspirations have led to the creation Iconic, among them:
Natural Languages: especially English, German, Japanese, Chinese, Latin
Writing Systems: Hieroglyphs, Chinese Characters, Sitelen Emoji
I would like to thank all test readers! 🙂
Attributions
Language Cards
Copyright © 2023 Tiemo Benedikt Schröder
Creative Commons Attribution 4.0 International license
This copyright notice applies to the cards as a whole, not the image, text or translation in particular.
Art via Leonardo AI
Fonts: Lato, Segoe UI Emoji on Windows 10, Noto Color Emoji
Marble Texture: Image by PRAIRAT FHUNTA from Pixabay
Cover Image, Icon & Title
"Emoji Globe"
Creative Commons Attribution 4.0 International license
Copyright © 2023 Tiemo Benedikt Schröder
World Globe: Image by librarianlady from Pixabay
Map Texture: Image by Dorothe from Pixabay
Globe Shadow: Image by 19877010 from Pixabay
Universe: Image by PayPal.me/FelixMittermeier from Pixabay
Flower Background: Image by Freepik (Premium License)
Emoji Fonts: Segoe UI Emoji on Windows 10, Noto Color Emoji
Latin Alphabet Font: Lato
Website
Copyright © 2023 Tiemo Benedikt Schröder
Flower Background: Image by Freepik (Premium License)
Text Font: Lora (Subset for Iconlang.net)
Pepper & Carrot
Episode 1 & 3:
Creative Commons Attribution 4.0 International license
Attribution to:
Art: David Revoy.   Scenario: David Revoy.
English (original version)
Proofreading: Alex Gryson, Amireeti.
Translation into Iconic: Tiemo Benedikt Schröder
Emoji Font: Segoe UI Emoji on Windows 10
Credit for the universe of Pepper&Carrot, Hereva:
Creation: David Revoy.
Lead Maintainer: Craig Maloney.
Writers: Craig Maloney, Nicolas Artance, Scribblemaniac, Valvin.
Correctors: Alex Gryson, CGand, Hali, Moini, Willem Sonke.